Did you know that ankle injuries account for 42% of the injuries sustained by basketball players? Because of the nature of the sport, slipping, twisting an ankle and falling hard on a foot can happen. But one way to prevent that is by providing your ankles with better support through the help of basketball shoes for ankle support. This article will help you find a good pair of shoes with commendable ankle support. Check out which of the shoes out there we recommend getting if you play basketball.
Best Basketball Shoes for Ankle Support 2019 Reviews
Get maximum ankle support with these basketball shoes:

Product
Details

#1 Under Armour Men's Jet Mid Basketball Shoe

Great Everyday Shoe

Star Rating: 4.4
Cut Type: Mid
Price: $$$

Check Price

#2 Adidas Men's Mad Bounce Basketball Shoe

Built to Last

Star Rating: 4.1
Cut Type: High (From Arch)
Price: $$

Check Price

#3 Adidas Men's Streetfire Basketball Shoe

Lightweight

Star Rating: 4.4
Cut Type: 4.25" from Arch
Price: $$

Check Price

#4 Under Armour Men's Team Drive 4 Basketball Shoe

Excellent Cushioning

Star Rating: 4.3
Cut Type: Full Lenght
Price: $$$

Check Price

#5 Nike Kobe Mamba Instinct Men's Basketball Shoe

Thin & Flexible Soles

Star Rating: 4.1
Cut Type: Low
Price $$$

Check Price
Find out what these shoes have to offer:
No matter what your position is, you will find the Drive 4 a versatile choice. Its full-length structure not only takes ankle support up a notch but also keeps you light-footed and agile. Cut and attack with more precision and control, thanks to its midfoot plate. The ankle collar is completely molded for a snug fit, thereby preventing unnecessary toll on your ankles.
Like many of the basketball shoes from Under Armour, this one has been equipped with EVA sockliner, die-cut in order to achieve precise cushioning effect and optimum support. It has an excellent cushioning system as well that is enhanced by its Micro G heel.
Pros:
A stylish option, you would want to get this pair of basketball shoes that come in a variety of designs and color options.
It has an upper material that boasts of breathability. It prevents heat from building up inside the shoes that can eliminate the usual discomforts brought about by prolonged usage.
The full feet support is exceptional. Aside from the molded ankle collar and EVA midsole, this also has sidewalls wrapped with 3D shanks. What this does is offer torsional rigidity that helps stabilize the shoe during high impact activities.
It has nice toe flexibility. It is also wrapped for optimum comfort.
The soles are made from full rubber material and feature a herringbone pattern for increased traction and better floor grip.
The lace loops seem sturdy as they are reinforced. Overall construction is sturdy and does not seem predisposed to problems.
Cons:
People with wider feet might need to size up.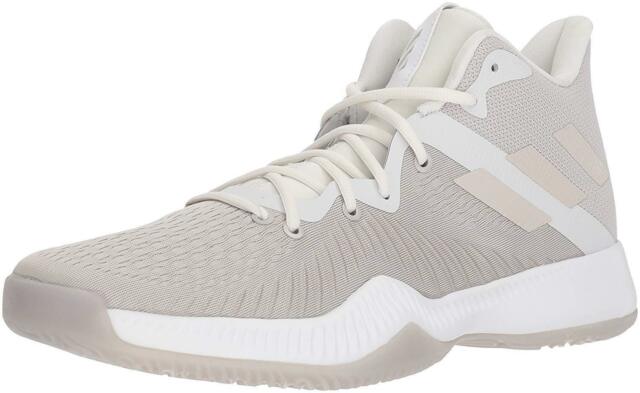 You can be as rugged as you like with these shoes. They hold up well. There's nothing flimsy with its upper material of engineered mesh. Worry not though because it still has the flexibility and comfort you need to get those scores. The upper features a seamless Fused Mesh material that has a great durability but also has a nice stretch to allow your feet more room to move and will make you feel like you have a customized shoe.
True to its name, it really is bouncy. It has a bounce cushioning that keeps your feet protected from the impact and transforms that impact into energy that you can use to enhance your performance. And with its outsole that has a superior traction, you get as much control with it as you want.
Pros:
If you like the understated look because you would want to use it outside the court, this will be a good choice for you. You have a lot of color options to choose from as well.
Because these are Bounce shoes, they are very padded. It doesn't require breaking in and they are comfortable to wear even for extended periods of time. Even if you wear thin socks, they are still quite comfortable.
These are lightweight. The upper material is not leather like many others but a fabric material that has lightweight properties. This makes it a great choice if you want to move around faster.
The ankle support for these is great. It's the perfect product to get for an athlete.
These shoes have an amazing grip, according to some users.
You can rely on these shoes for a long time because of how well-built they are.
Cons:
Some people it is quite narrow in the toe box, so these might not be for athletes with wider toe area.
When it comes to ankle support, higher doesn't always mean better. Under Armour proves it with the Jet Mid shoe. What this shoe offers are excellent comfort and support, particularly to the ankles, with its sturdy heel curvature. There are a lot of key features that give this shoe an edge over the other including its EVA foam midsole and insole. It features thick paddings to provide the best comfort to your feet. Traction does not go unnoticed either. It has one of the best court grips, thanks to its herringbone pattern. It ensures great footwork and provides enough stability for those intricate movements.
The upper materials consist of a mixture of synthetic leather and engineered mesh material. However, the forefoot part has a nice perforation that allows air to pass through the shoe easily for more effective ventilation. The quarter panels made from molded materials also serve to keep excess moisture at bay.
Pros:
You get to choose from different colors. Choose the one that suits your needs and preferences.
It has great cushiony comfort. It is completely padded on the inside, so there are no hard parts that can chafe your feet. You can wear it for hours and still feel comfortable. It is so comfortable, it does not require a long time for breaking in.
The lockdown is good. Your feet will feel secure. It closes up through laces, but it allows you to adjust it to your preferred tightness.
This is a nice pair of basketball shoe with a good ventilation. The mesh material has breathable features, so your feet will stay nice and comfortable in it.
It holds up well against a lot of abuse, making it a great everyday shoe.
Cons:
The forefoot part leans more towards the narrow side.
Be the ultimate scorer like Kobe Bryant was during his heydays with this pair of shoes. It is one-of-a-kind not just because of its eclectic design and color combination but also because of its low profile and lightweight features that still provide you with the ankle support that you are looking for.
The reason why this has excellent lightweight properties is its Next Generation FlyWeave feature integrated in its upper material. It makes use of TPU years to create a durable yet lightweight material that also provides enough support to the ankles and the heels. It has a low-profile as the soles sit closer to the ground but fear not because the midsoles are made from Lunarlon foam that still provides excellent cushioning material.
Pros:
It has a good price range. It's not as expensive as the others but you still get one with a good quality.
The lightweight properties of this pair of basketball shoes ensure that you can achieve those intricate shots without the shoe weighing down on you. This is the closest thing to being barefoot as you can with a basketball shoe because of its thin and flexible soles.
It truly is comfortable. It also has an internal bootie that features a mesh material. This material has a good stretch to it that accommodates the flex and movements of your feet.
It is flexible enough to be worn for other sports as well. Many users have used this for cross training and other activities and did not have issues with it.
The lockdown is nice. The u-throat is higher than the others, thereby giving it a more supportive feel to the feet.
These have an everyday shoe look, so you can wear it even with non-sports attire.
Cons:
People with flat and wide feet might not find this shoe comfortable.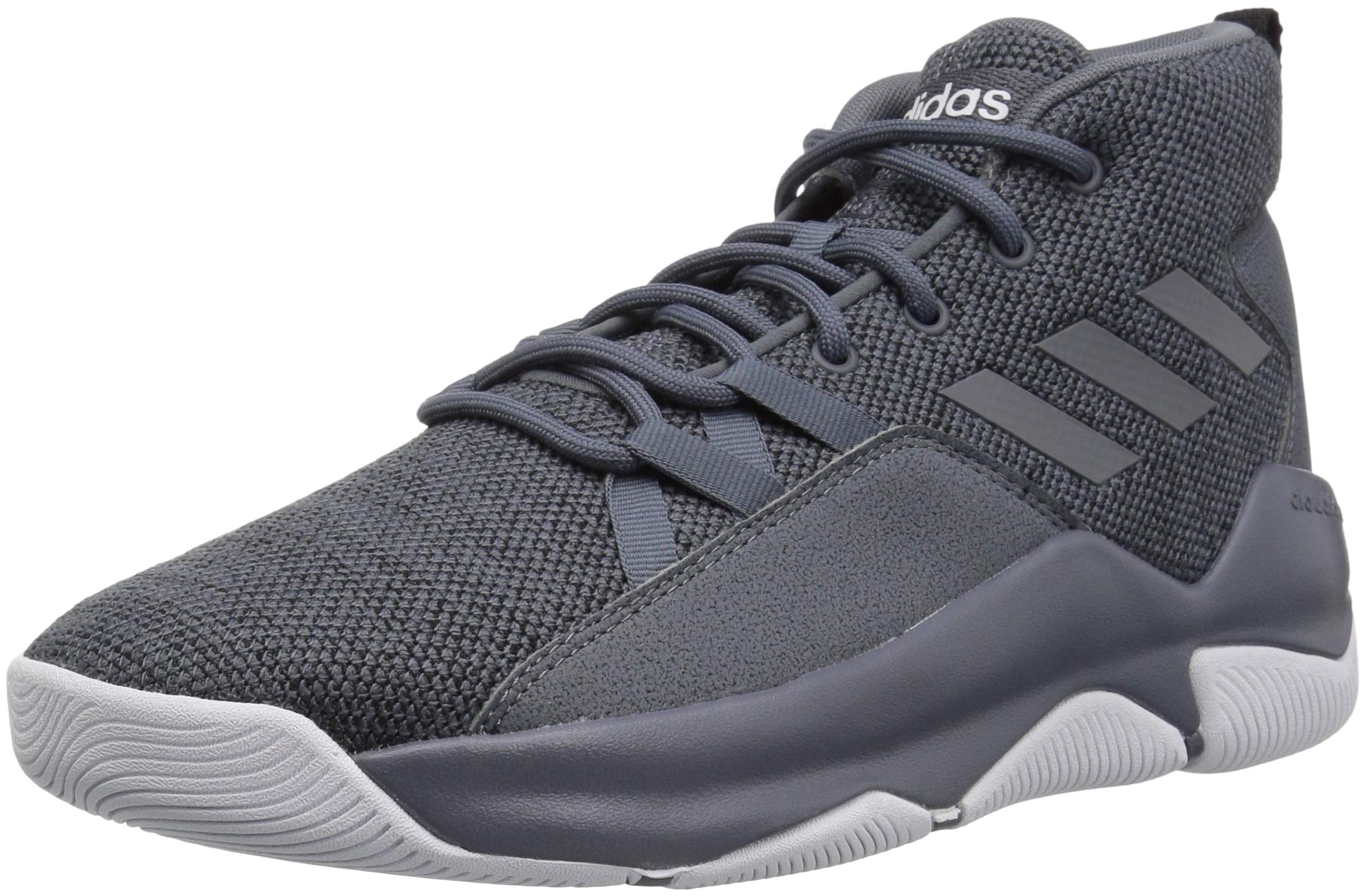 The Streetfire still remains to be one of the most popular pair of basketball shoes and for a good reason. It is stylish enough to be worn outside but can perform well on court. It is versatile as it accommodates different surface areas. Its breathable mesh upper services to enhance ventilation and the padding ensures your feet are protected from unnecessary impact.
What sets this apart from the others is its excellent Achilles comfort. There is more padding incorporated in this area.  The OrthoLite sockliner also enhances your feet comfort, so you can practice or hours. It is further enhanced by a cloudfoam midsole to prevent injuries.
Pros:
It protects your Achilles area better than other shoes.
The design also makes this a great everyday shoe. You can wear it with everyday clothes.
The high collar is also cushioned for better support. This feature contributes to good ankle support.
It really is one of the most comfortable shoes out there. The cloudfoam midsole practically cradles your feet and protects them from injuries and damages.
It has a rounded toe style, so there is more ventilation in this area. It is also ideal for people with wider toes.
You can do those maneuvers with ease, thanks to its high quality traction sole. It is durable and can withstand a lot of wear and tear.
It is lightweight. You don't feel like your feet are dragging you down.
Some said these are so comfortable, they almost feel like you are wearing slippers.
It has a good amount of arch support. This is what you need in order to perform better.
Cons:
Many people said these shoes run big, so make sure you size down when buying it.
Which Basketball Shoes for Ankle Support Should You Go For?
Most Stable Choice: Under Armour Men's team Drive 4 Basketball Shoe. You can't beat the stability of this pair. It has reinforced and sturdy inner materials especially at the ankle area, thereby providing the ankle support that you need when playing.
Excellent Durability: Adidas Men's Mad Bounce Basketball Shoe. This is the shoe you should look for if you want more durability. The build is great as it doesn't break or fall off easily. It also has a lot of nice and interesting features including the bounce feature that gives this shoe better surround padding. If you get one with the right fit, it will give you cushiony comfort.
Great Ventilation: Under Armour Men's Jet Mid Basketball Shoe. You still need a pair of shoes that will not cause your feet to overheat. This is a great choice for that. Aside from good ventilation, it also offers a lot of other features including top-notch padding and cushiony comfort. You really can't go wrong with this if you want more than just ankle support.
Low to the Ground: Nike Kobe Mamba Instinct Men's Basketball Shoe. There are many benefits to having a pair of basketball shoes that sits low to the ground. It is more flexible, and it offers more grip. It still provides ample ankle support because of how well-made the heel area is.
Excellent Achilles Support: Adidas Men's Streetfire Basketball Shoe. One of the best shoes for ankle support is this one as the support extends to your Achilles heels. It also has cloudfoam technology that delivers excellent comfort. You won't feel the need to break these in as they are already comfortable at first use. They have excellent sole traction as well, so if you are in need of shoes that truly deliver a good balance of comfort and support, this should fit the bill.
Keep ankle injuries at bay and pair these shoes up with our recommendations on the best ankle brace for basketball.
Conclusion
Finding the right shoes is crucial for athletes, especially for basketball players. We can help you choose the ones that suit you based from your specific needs. Do check out our guide to the best basketball shoes for more shoe reviews and buying tips.