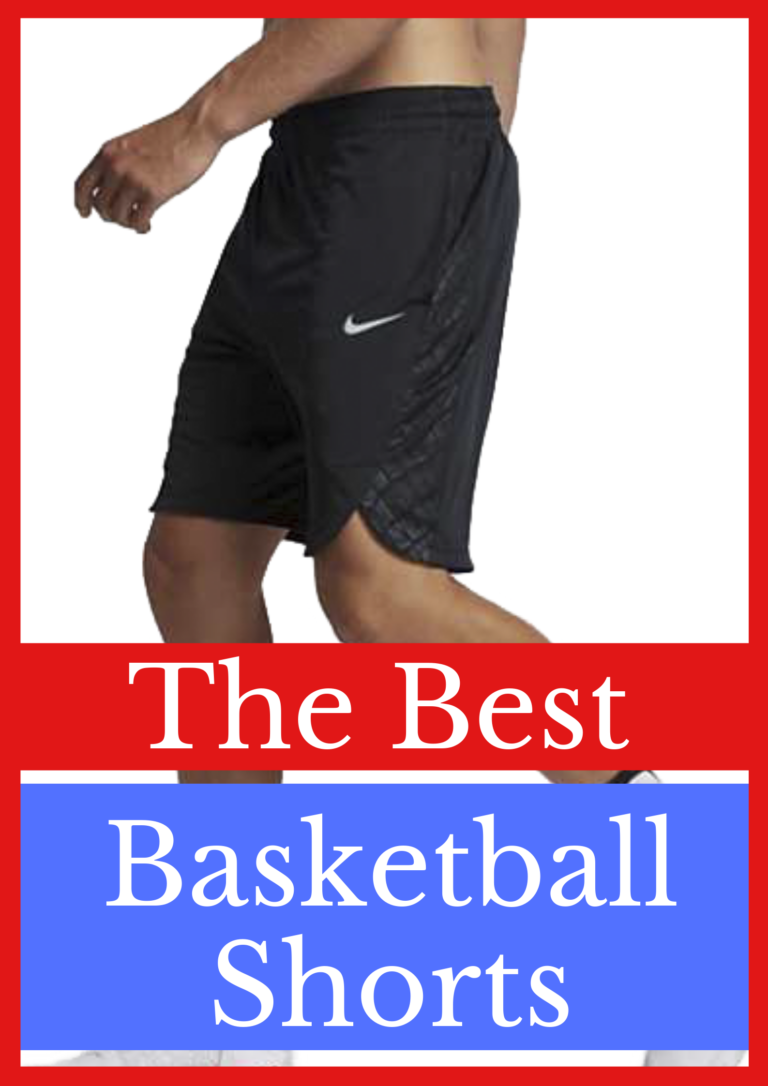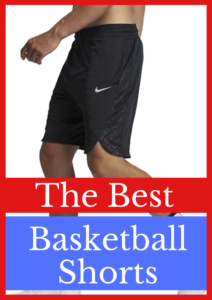 I looked at my uniform in horror. My basketball shorts maybe came down to the mid-quad. You could clearly see the tan lines on my legs. "Don't worry about it," my coach said. "Girls like to see guys wearing short shorts."
In the last 30 years, the best basketball shorts for you and your team have evolved from form-fitting leg huggers to a somewhat baggy style that hangs just below the knee for most players. High-quality shorts are more affordable than ever before.
On the surface, most basketball shorts appear to be the same. Sure – there are different colors and designs, but the materials and fit are about equal. It's when you dig deeper into the types of materials and manufacturing processes used that you will see top-rated shorts like these begin to stand out.
The Best Basketball Shorts 2019 Reviews
Product
Details

#1 Nike Men's Dry Training Shorts

Comfort Features

Star Rating: 4.5
Price: $$$

Check Price

#2 Under Armour Men's Raid 10-inch Workout Gym Shorts

Stylishly Classic

Star Rating: 4.4
Price: $$$$

Check Price

#3 Pro Club Men's Heavyweight Mesh Basketball Shorts

Maximum Breathability

Star Rating: 4.1
Price: $$$

Check Price

#4 TOPTIE Men's Basketball Shorts

Smart Moisture Control

Check Price

#5 Adidas Men's Essentials 3-Stripe Shorts

Lightweight

Star Rating: 4.0
Price: $$

Check Price
Made with Nike's signature Dry Fabric that boasts of Dri-Fit technology, these shorts will keep you fresh and comfortable while using it, so even if you sweat out, your shorts won't feel drenched. The length is just right. It sits just above the knees for more comfort. The waistband features jacquard drawcord, so it provides a more custom-like feel, making sure you don't get distracted when wearing it to a game. It is easy to move while wearing it, thanks to its side motion vents. The pockets are quite spacious as well.
These are the classic basketball shorts that everyone wears and for good reason. The design is fully supportive of the modern game. They are loose enough to keep air flowing so you don't get sweat buildup, but are tight enough that you don't feel like you're swaying as you run. The fabric is soft and smooth, adding very little weight when being worn. They also have UPF 30 protection built into them and anti-odor technologies so you won't feel like you need to throw them away if you forget them in your gym bag overnight.
These basketball shorts do feel a bit warmer than some of the other pairs that are available, but their moisture wicking ability is also top-notch. The waist band contains an internal drawstring for added security. Each style offers a two-color design that adds some style to your look without restricting your movement out on the floor. You'll feel a bit of extra weight after a lengthy workout, but otherwise there is nothing but positive things to say about this pair of basketball shorts.
These lightweight basketball shorts sit right on the thigh, so they're a little higher than some players might like. They do have an internal drawcord so that you have waist security. Made from 100% polyester, they're easy to clean and maintain. You won't feel like you're wearing a wet washcloth after a game. Each pair also features the classic
What's nice about these shorts are their heavyweight nature. Most shorts are designed to be lightweight and flowing, but sometimes that's not what you need. There are times when you need a solid set of shorts that will help to protect you as you play. If your gym has a carpeted floor or you can't tell when the last time it was finished, then grab this pair of shorts and your body will thank you.
The best basketball shorts will support your game, keep you comfortable, and be easy to care for on a regular basis. Choose your preferred pair today and then make great things happen on the court.
Our number one option for the best basketball shorts of all has to be those from the Champion brand thanks to their excellent fit and casual style.
What Materials Should the Best Basketball Shorts Have?

You'll find that most basketball shorts have three different classifications of materials used in their creation: cotton, polyester, or a special material. Some shorts are also hybrids, containing a blend of different materials. Each has certain advantages and disadvantages that are worth considering.
Cotton. 
These basketball shorts are very comfortable. They're good in cooler climates and for wearing outside of practice because it is a heavier material. They will also absorb sweat and become heavier throughout a practice or game.
Polyester. 
Most basketball shorts are made from this material today. It is an affordable material, but not as durable as other material options.
Special Materials.
This would include fabric technologies such as Dri-Fit. These materials are designed to offer a specific feature, like keeping the skin dry. They tend to be lighter, but they also tend to cost more than other basketball shorts and may have special care instructions that must be followed.
What Size of Basketball Shorts Do I Need?

Sizes can vary by manufacturer, but in general terms, these are the sizes you can expect with the best basketball shorts today.
Small: 28 to 30-inch waist.
Medium: 32 to 35-inch waist.
Large: 36 to 38-inch waist.
Extra Large (XL): 40 to 42-inch waist.
Extra Extra Large (2XL): 44 to 46-inch waist.
This sizing applies to all types of basketball shorts. Women's shorts may be sized differently or be based on the above guidelines.
What Are the Different Types of Basketball Shorts?

Most basketball shorts are a basic pair of shorts. For practice purposes, they may have pockets included with the design. Uniform shorts rarely have a pocket. Elastic waistbands are common, along with a drawstring for a tight fit.
Convertible pants are a unique type of basketball short that is sometimes available. A simple zipper allows you to switch from pants to shorts and then back again, reducing the amount of gear you need to bring with you.
Tear-away pants are also included in this category sometimes. These pants are usually worn by reserve players and have snaps along the side so the apparel can be removed quickly.
How Much Do Basketball Shorts Cost?

Basic basketball shorts are often priced at $20 or less per pair. If you're looking for Dri-Fit shorts or a similar proprietary material, you may find retail pricing at $40 or more.
What's Next
See more of the best sportswear in our complete guide!